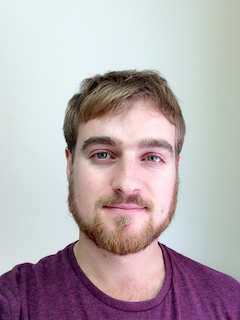 Sam
Online live learning platform: The 8BM story
How does someone who knows nothing about being an entrepreneur or technology, and has no money, create a global online live learning platform?

This is the story of how Samuel Naef, 8BM CEO and Founder, built 8billionminds and overcame the setbacks he faced along the way to get the online live learning platform ready to launch in 2022.
An Online Live Learning Platform - a spark of an idea
Back in 2011, the idea of connecting everyone online to speak and learn from each other was pretty radical.

Sam had recently finished his Physics degree at Sussex University and started privately teaching. He quickly saw how one-to-one lessons were able to transform his students lives as well as his own and he was able to inspire, motivate, connect-the-dots, and give specific direction to his students, but he also grew in confidence from teaching. He discovered the areas where his knowledge had room to grow as well as enjoying the social connection teaching brought.

Sam wondered how he could scale this up and bring 1-to-1 learning to everyone across the globe, without money being a barrier.
Grassroots
From this idea, iSKILLu was born - a platform that would connect people to teach and learn from each other, offline, via trading time-credits on the platform.

Sam teamed up with his friend Charlie (a software developer), leveraged free online software packages, and several months later launched iSKILLu to a crowd in Brighton of a few hundred with live drummers, funk bands and DJs. Computers at the launch party enabled people to sign up. However, very soon it was realised that the site was not up to the task of mass-use due to many bugs and a difficult user experience.

During this setback, Charlie fell ill, so after several months, in 2014, Sam decided to start outsourcing to developing countries, in combination with a Brighton-based development company to improve the code, funding it all at his expense.
When life gives you lemons
Sam tried to bring investors and funding bodies onboard this edtech startup but often they wanted to see evidence of iSKILLu working before helping - the typical catch-22 for startups. This left him feeling a bit burnt out from the whole process, leading him to travel to India to find a reliable web development company and to have some time off to recharge.

After a few months in India, Sams passion and energy returned. He shot a crowdfunding video from a mountaintop in Hampi with the goal of requesting 3000 from his friends and family to finish the site. On a 52 hour train ride, he edited the video, launched the campaign, and successfully raised all the money - with the help of these amazing supporters.

Over the next few years, Sam went through multiple entrepreneurial programs such as The Princes Trust, School for Social Entrepreneurs and Unltd, helping him to grow his entrepreneurial mindset and efficiency.

Finally v2 of the site was ready, and testing began, but unfortunately the online live learning platform was still far from what Sam had imagined.
The road to 8Billionminds
In 2017, the difficult decision was made to start again from scratch. Sam realised that peoples expectations of websites were high and that the tech needed to meet these expectations was beyond his ability or time capability. He started to build up a large team of volunteers to help him on his journey to build the worlds first online live learning platform.

During this time the concept of iSKILLu had also developed. It morphed into focusing on online lessons rather than offline and was simplified by removing time credits. As a result it replicated Couchsurfings system where people would give and take to one another depending on their profile and reviews.

By 2021 the team of this edtech startup consisted of over 30 volunteers - developers, designers, animators, economists and community builders - from around the world 8BM also received its first sponsorship from HE Space, you can read more about our amazing sponsor here. Throughout this time Sam has balanced working on 8BM with going to the International Space University, working at NASA, Airbus and travelling the world extensively.

In 2020 he also founded The Climate App, which aims to build a movement of climate action to protect the planet from climate collapse. The Climate App has been awarded several entrepreneurial awards, and has raised over 130,000 to date.


8BM soft-launch 2022
Sams goal of building a free 1-to-1 online live learning platform has never wavered, despite all the complications of tricky technology and being reliant on volunteers.

However finally 8BM is ready to launch and to start giving impact to people globally! So join an inspiring community of individuals teaching, learning and sharing their knowledge with each other everyday.
Sign up to the mailing list to be the first to receive updates about launch of our online live learning platform: www.8billionminds.com/subscribe


Authors:

Sam Naef (8BM founder), Emma Vartdal (Community Building Lead), Lydia Rayden (Community Builder)