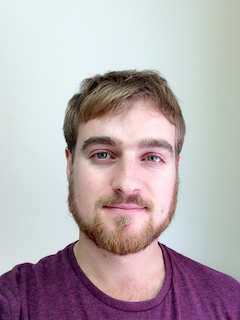 Sam
How to use 8BM
To help learn how to best use 8BM, we put together some little hints, tips and videos.
1: How to create an account


Click sign up in the top right


Enter your name, password and location


Activate your account from the email that's sent to you


Say hello to the community


Select which subjects you want to learn


Select which subjects you could teach or share (aka informally chat about) with the community


You're registered and can now explore the site!



Congratulations on registering!




2: Finding and requesting a lesson


Check the 'My matches' page to see your subject matches


Explore these or search for new subjects in the toolbar - anything from philosophy to lucid dreaming...


You can choose from experienced teachers or informal sharers


Check out their profile to learn more about them


Request a session by clicking the 'request session' button


The more info you add, the more likely the teacher will accept it


When it's accepted, you'll receive a confirmation email


If you can't find a subject you want to learn, check back regularly as new users are joining all the time!


If you receive a lesson request, accept it to give back to the community (and increase the chances of yours being accepted!)



Congratulations on scheduling your first lesson!



3: How to start your lesson


Log into 8BM before your lesson


5 minutes before it starts, the lightbulb will flash


Hover over it, and in the dropdown you will see your upcoming lesson - click 'open whiteboard'


Your virtual classroom will appear - enjoy your lesson!


You can also access it from your lessons page



Enjoy your lesson!



The 8BM platform is made from amazing volunteers around the world. We'll keep improving it for you, so be sure to let us know what you'd like to see improved so we can make!

We hope you enjoy exploring all the learning possibilities.